Out of School Care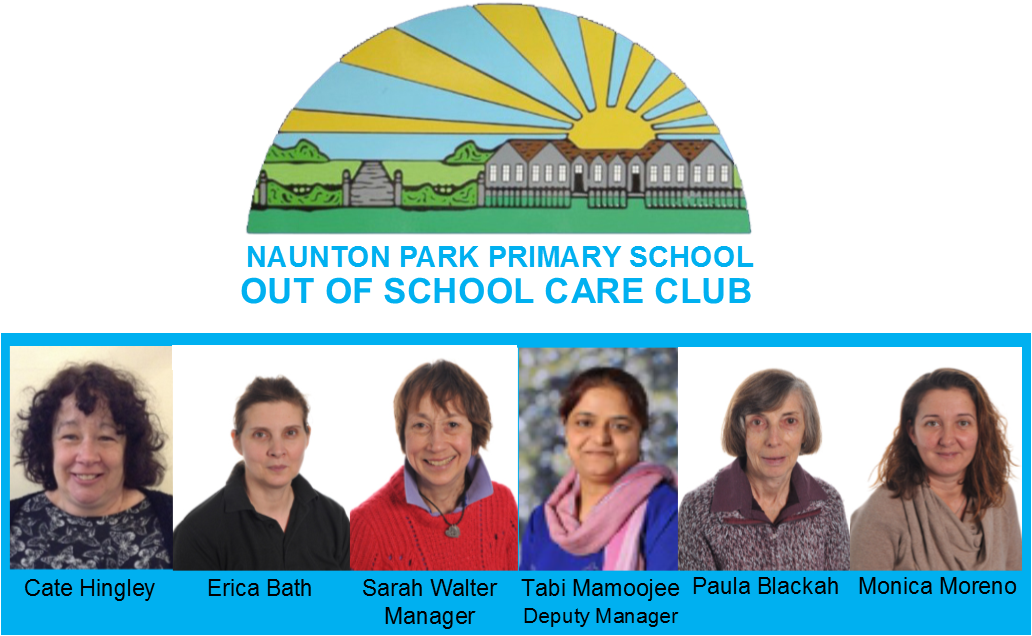 Welcome to Out of School Care Club (OSCC)
At NPPS, we believe in offering extended, wrap-round care for our children, beyond the classroom and beyond the school day.
OSCC offers before (7:45am in the morning until the whistle blows) and after school (from 3:15pm to 5:45pm) care for children in all year groups in a safe and stimulating environment. Based in the school's canteen, there are extensive resources for the children to use during their time with OSCC, during which the playground and outdoor equipment is also available.
Provision
OSCC follows the EYFS curriculum; a curriculum that encourages structured play through carefully planned activities. The ownership of OSCC has recently been transferred to Naunton Park Primary School from its previous committee of parents. In its most recent Ofsted inspection, the OSCC achieved a "Good" judgement; the report of which can be found here.
Staff
Our experienced team of staff are qualified teachers, teaching assistants and/or playworkers. The priority for our staff is to keep your child safe and happy while offering them breakfast or an after school snack and plenty of activities to choose from.
Offer
Our OSCC offers parents great flexibility; an offer that is appreciated by parents year-after-year. By contacting Sarah, the OSCC Manager, you can book your child into the club on the same day or, likewise, cancel a booking at a moment's notice. We believe that this flexibility is essential to our parents and as children are always keen to come, or go home, the flexibility works for them too!
When at the club in the morning, children are offered a selection of cereals, toast and juice. After school, children are offered a light tea and drinks. Menus are available upon request.
There is a maximum of 100 places available per session, including up to 50 for under 8s, for pupils of Naunton Park only. Places must be booked in advance for the After School sessions, whereas morning sessions can be last minute. The Club must be informed in person or by phone or text of a cancellation of an afternoon session otherwise a charge will be incurred.
Fees
Keeping the club at a reasonable price for parents, along with its flexibility, is also key to our offer.
The club charges:
£3.00 before school, after 8am, with no breakfast
£4.00 before school, anytime from 7:45am, with breakfast
£3.20 after school for 3:15-4:15pm
£4.60 after school for 3:15-4:45pm
£6.00 after school for 3:15-5:15pm
£7.40 after school for 3:15-5:45pm (closing time)
Bookings
If you require further information about the club, please contact Sarah Walter (from 7:45am-8:55am or from 1pm-6pm) on 07825432928 or using nauntonparkoscc@gmail.com (soon to be changed).