Year 2 India Day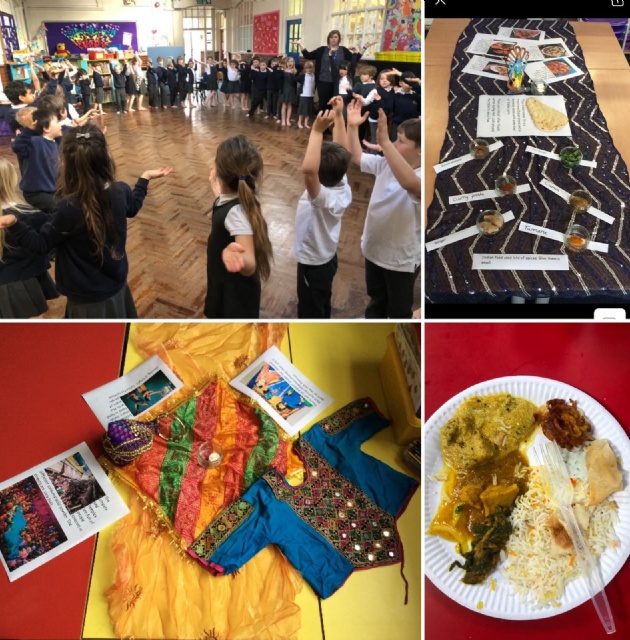 Why is our food so fabulous?
Year 2 definitely had the chance to answer our big question on a 'WOW' day this week. The day began with the children immersing their senses in the spices, smells and sounds of India. Both classrooms were full of fun, laughter and discussion about Indian clothing, food, music and artefacts.. After this, the children got to shower the playground in powder paint, just as people would do in the festival of colours called Holi. Rangoli patterns were also made with some very intricate and imaginative designs. The highlight of the day was the Indian banquet and the children got to try a range of dishes such as pilau rice, samosas, onion bhajis, chicken bhuna, kolee molee and the favourite...naan bread!
"I wish we could turn back time and eat all of that food all over again" Zeke, Blue Class.
Thank you so much to Indian Brasserie for cooking such a delicious feast for us.
We rounded off the day with some traditional Indian Dance, which was more of a shuffle than a dance after all the food we consumed!
It was lovely to have a special topic day, which we have not been able to do for so long.