Young Voices 2023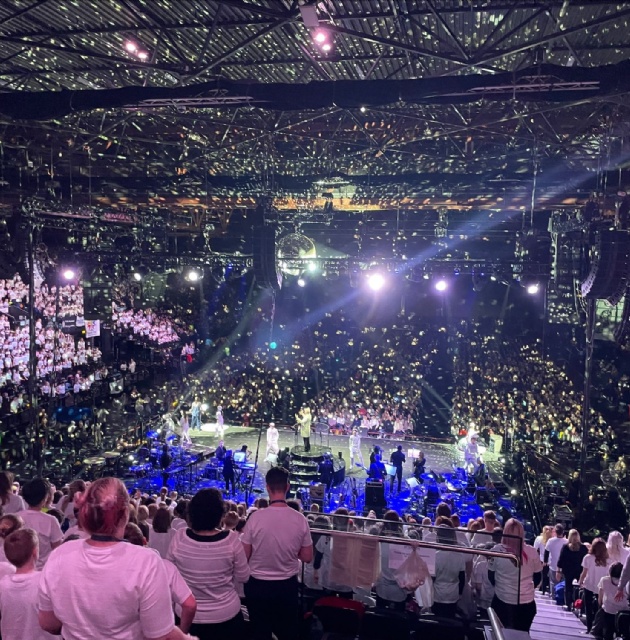 On Wednesday 25th January, the Naunton Park Young Voices choir made the journey to Birmingham Resorts World Arena. We were feeling a mixture of nerves, excitement and anticipation! There were lots of 'ooh's and 'ahh's as we climbed the steps and entered the arena for the first time!
We spent the first few hours of the day rehearsing with a band, choir and composer along with over 6,000 other children from schools around the country. Then after eating our dinner and many, many toilet trips, we eagerly awaited the arrival of the audience.
Our banner was held high and we were able to spot some parents in the distance. The show began and the next 2 and a half hours were spectacular. We were wowed by performances from Heather Small, the Beatbox Collective, Urban Strides and our favourite Anna Phoebe, a violinist who had performed with Beyoncé!
The children sang beautifully, danced enthusiastically and made us feel incredibly proud. They represented our school brilliantly and we all had a day to remember. It was a very long day but the children, even the youngest (year 3), didn't let the tiredness get in the way!
Thank you to Mrs Prout, Mrs Tennant-Michael and Mrs Stloukalova for joining us on the day and thank you to the parents for the kind words, emails and photos.
Mrs Martin and Mrs Chew